Spar 40% i anledning af vores 4 års fødselsdag!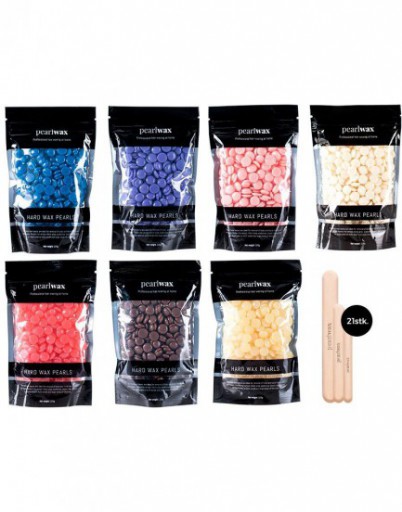 Farebný balíček Pearlwax™
€40,00

Twoje zamówienie zostanie wysłane w godzin
Secure payments with PayPal
Get started
Watch our video guides and learn how to use Pearlwax™ in a snap.
Ingredients
Colophonium(Rosin)
Glyceryl Rosinate
Ethylene /VA Copolymer
Paraffin
Glyceryl Hydrogenate Rosinate
Methyl Hydrogenated Rosniate
Hydrogenated Coconut Oil
C30 – 45 Alkyl Methicone
Satisfaction guarantee
We are proud of our products and wants to give all our customers a great experience with Pearlwax™. Therefore we give you 60 days to return your products even if it's used.
Delivery
All orders are sent within 48 hours on normal business days when buying from Pearlwax™. Afterwards your package will be delivered within 2-5 days.
Pearlwax™ is a Registred Trademark - trademark no. 017878732 - 018243256
Copyright © 2017-2023 Pearlwax™